Cutan Healthcare Products 3 -Step Programme
The SC Johnson Professional Cutan® healthcare products are specifically formulated to meet the needs of healthcare professionals and patients in high frequency use environments. When used in combination with each other as part of a 3-Step programme, they can help reduce the spread of infection and maintain good skin health through proper conditioning.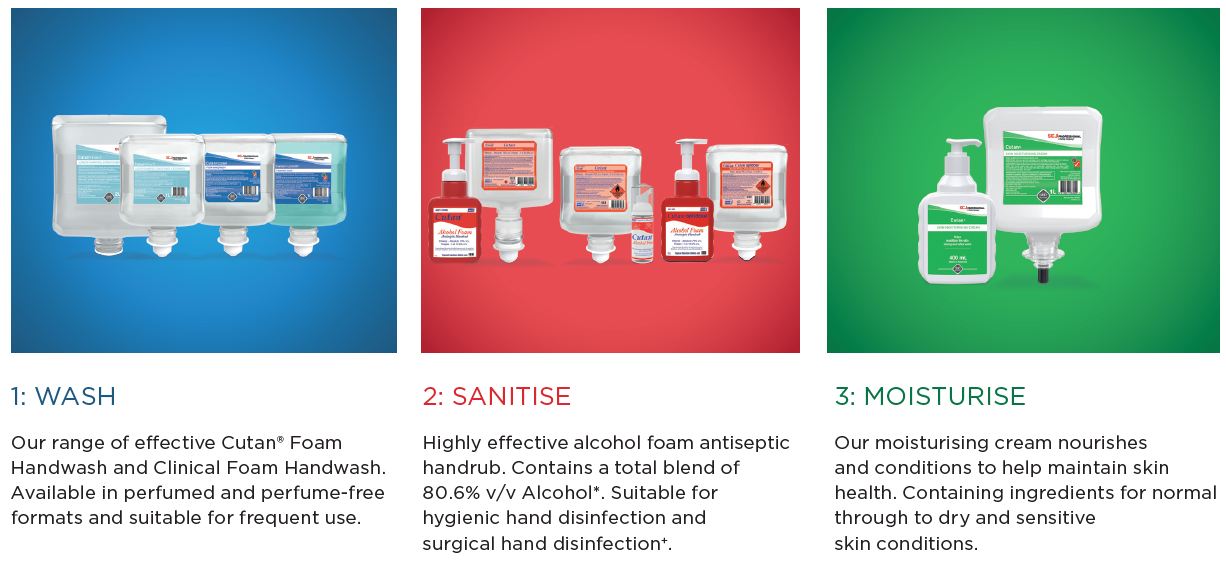 View Guide to Handwashing Video below:

Newsletter
Please enter your email address to subscribe to our newsletters.