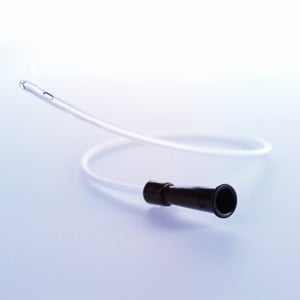 Self-Cath Str Tip Paediatric CH8
Code: 20681135
Supplier Part: 5044201750
Unit: Bx 30
Bulk Unit: 12 per Case
Self-Cath 10" pediatric intermittent catheters have been designed to accurately fit pediatrics. They are available in sizes 5 to 10 French guage with a straight tip.
Pediatric Sizes

100% Latex-free

Bullet shaped tip for easy insertion

Fire polished eyelets for comfort
Request further information on this product
Newsletter
Please enter your email address to subscribe to our newsletters.