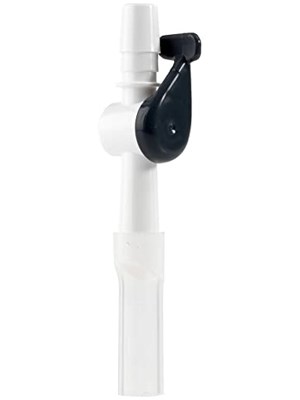 Ugo Catheter Flip Flow Valve
Code: 32111118
Supplier Part: 3000
Unit: Box 5
Bulk Unit: 20 per Case
Ugo Catheter Valve
Easy to use, discreet and comfortable to wear, and designed in detail for safety and security. The Ugo Catheter Valve gives patients the confidence they need to carry on living independent lives.
You can use the Ugo Catheter Valve with either an indwelling urethral or suprapubic catheter. Its distinctive features include:
A safety lever to prevent accidental opening, ensuring extra security and peace of mind
Universal stepped connector for secure fitting to all catheter materials
180° lever handle for easy single-handed operation
Easy-open pouch packaging, enabling safe use in sterile areas
Robust manufacture from high-grade, durable, medical PVC for up to seven-day use
Ergonomic shaping with no sharp edges for ease of handling and reduced risk of skin trauma
Soft silicone tubing for attaching to an overnight drainage bag or leg bag
Request further information on this product
Newsletter
Please enter your email address to subscribe to our newsletters.