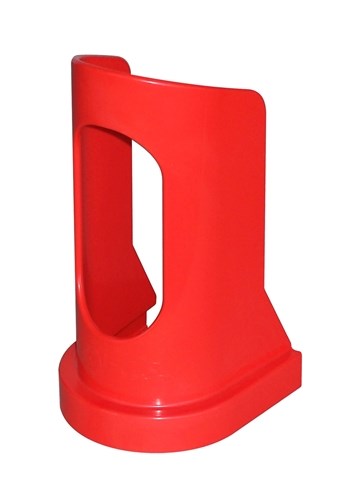 Ezy-As® Compression /Tubular Bandage Applicator Red- Small
Code: 29045155
Supplier Part: SM259
Unit: Each
Ezy-As® Compression Stocking / Garment Applicator
Designed to assist users with application of compression stockings, tubular bandages or garments
The compression stocking or tubular bandage is turned inside out over the applicator evenly distributing
elastic forces of the garment onto the smooth outer surface of the device. Once the garment is correctly
positioned on the applicator the user then transfers the compression garment onto the limb.
Features:
• Works with both open and closed toe stocking
• Fits compression garments to upper and lower limbs
• Significantly places less stress and pain on the injury and / or limb
• Robust, durable and easy to clean
• Compact, lightweight and travel friendly
• Available in three colour coded sizes for easy identification
Care instructions:
Clean with warm water and mild detergent. If disinfection required, the applicator
may be wiped with a 70% isopropyl alcohol solution. DO NOT use solvents or steam sterilisation. DO
NOT store in direct sunlight or near a heat source.
Request further information on this product
Newsletter
Please enter your email address to subscribe to our newsletters.