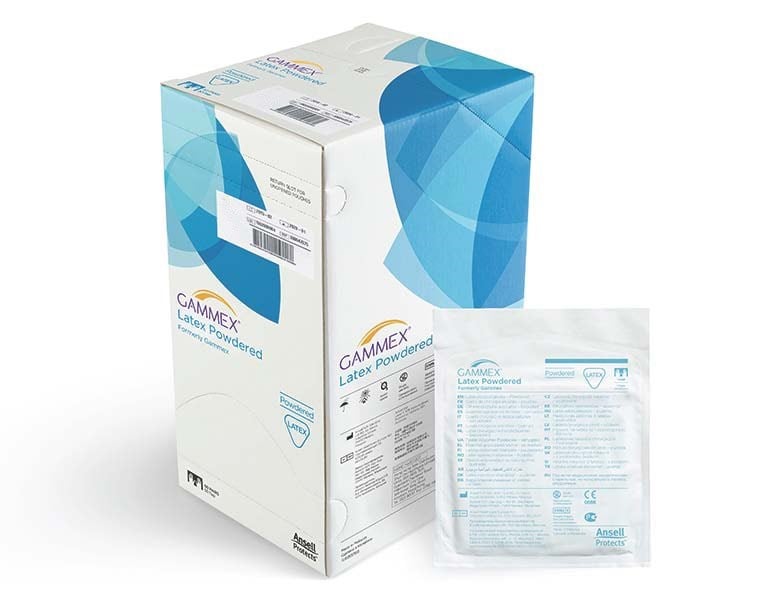 Ansell Gammex Powdered Surgical Glove Size 6 (PAIR)
Code: 26690206
Supplier Part: 330047060/PAIR
Unit: Pair
Bulk Unit: 50 per Box
This product has been discontinued. It will still be purchasable while stocks last but will not be restocked after this point.
Product Description
Gammex Latex Powdered Surgical Gloves are the standard for powdered surgical gloves.
Ansell's Gammex Latex Powdered Surgical Gloves have set the standard for powdered natural rubber latex surgical gloves for more than a decade. They offer an optimal combination of safety and comfort: extensive testing ensures optimal safety. At the same time each glove fits and feels like a second skin and offers superior tactility for finer procedures.
Produced on Ansell anatomic formers, our gloves provide superior comfort and fit naturally on the hand. The textured surface facilitates a better grip on instruments in both damp and dry environments, and the tapered cuff design ensures a secure hold on the surgical gown. Gloves are powdered for easy donning and double gloving.
Consistent quality has made Ansell a world leader in surgical gloves. Ansell tests its powdered gloves as thoroughly as any of its most innovative gloves. Biocompatibility testing's based on ISO10993-10 indicate that risk of primary skin irritation as a result of Gammex gloves can be considered negligible, with no evidence of skin sensitisation found.
Gammex Latex Powdered Surgical Gloves Features
Suitable for a wide range of surgical applications
High quality barrier protection
Sensitivity and superior comfort
Image is sample of product.
Request further information on this product
Newsletter
Please enter your email address to subscribe to our newsletters.