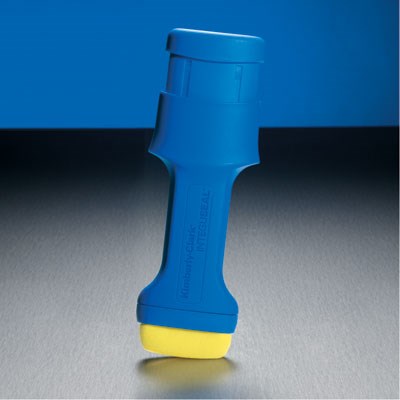 KC Integuseal Microbial Sealant LS200
Code: 23626004
Supplier Part: 33737
Unit: Pk 10
Bulk Unit: 2 per Case
This product has been discontinued. It will still be purchasable while stocks last but will not be restocked after this point.
A first-in-class microbial barrier designed to reduce the risk of skin flora contamination. The advanced and unique mechanism of action locks out bacteria and is effective against common and dangerous skin pathogens. InteguSeal brings efficacy and compatibility you can trust and can be used safely and conveniently in real-world clinical conditions.
PROTECTS AGAINST SKIN FLORA MIGRATION INTO SURGICAL INCISIONS
SEALS AND IMMOBILIZES DANGEROUS PATHOGENS, INCLUDING MRSA
LOCKS OUT BACTERIA RESIDING DEEP IN THE SKIN AND THOSE SURVIVING TYOICAL PRE-OP PREPPING
UNIQUE MECHANISM OF ACTION WILL NOT PROMOTE BACTERIAL RESISTANCE
QUICKLY APPLIED TO ANY SKIN SURFACE OR CONTOUR, AND EVEN WHEN MODERATE AMOUNTS OF HAIR ARE PRESENT
BREATHABLE PROPERTIES PERMIT NORMAL SKIN TRANSPIRATION
IS100 CAN BE USED IN CRANIAL AND SPINAL PROCEDURES, CARDIAC CATHETERIZATION, LAPAROTOMIES, HERNIA REPAIR, AND THYROID PROCEDURES
IS100 CAN BE USED IN OPEN HEARTS, LUNG AND CHEST PROCEDURES AND TOTAL JOINT REPLACEMENTS
Request further information on this product
Newsletter
Please enter your email address to subscribe to our newsletters.