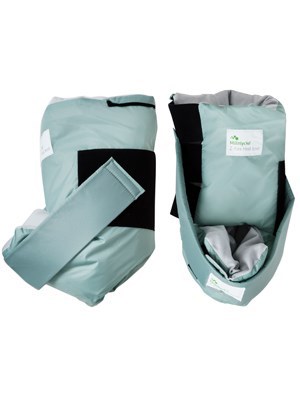 Mölnlycke Z-Flex Fluid Heel Protector Pk/2
Code: 26611587
Supplier Part: 1400122
Unit: Pk2
Buy In Item
Mölnlycke Z-Flex Fluid Heel Protector Pk/2
Best-practice pressure ulcer prevention for heels We've heard how the demands on your time as a clinician continue to grow. Each day presents many treatment challenges – and then there are prevention priorities, too. At Mölnlycke®, we take pressure ulcer (PU) prevention seriously and we want to make it easier for you to avoid unnecessary patient suffering and costs.
Patient compliance can make it difficult to maintain offloading of the heels over time. So our Molnlycke® Z-Flex™ Fluidized Heel Boot is designed with thermal regulating material to make it more comfortable. It also has a fluidized positioner that conforms to the Achilles and aids in protecting this vulnerable area too. Adjustable shin straps to accommodate a variety of leg sizes Facilitates use of sequential compression devices Anatomically neutral foot position is supported by an adjustable ankle positioning strap Comfortable for the patient Built-in gate allows skin assessment at scheduled intervals Thermal regulating material helps keep legs comfortable longer
Specification:
Image is sample of product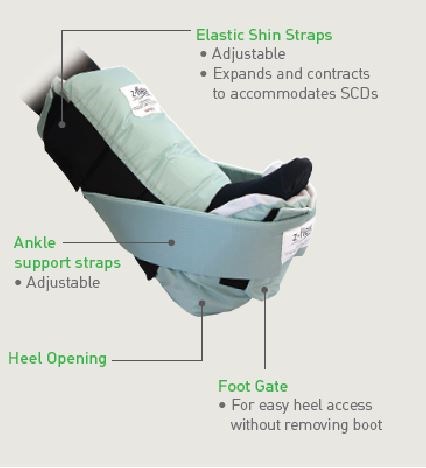 Request further information on this product
Newsletter
Please enter your email address to subscribe to our newsletters.