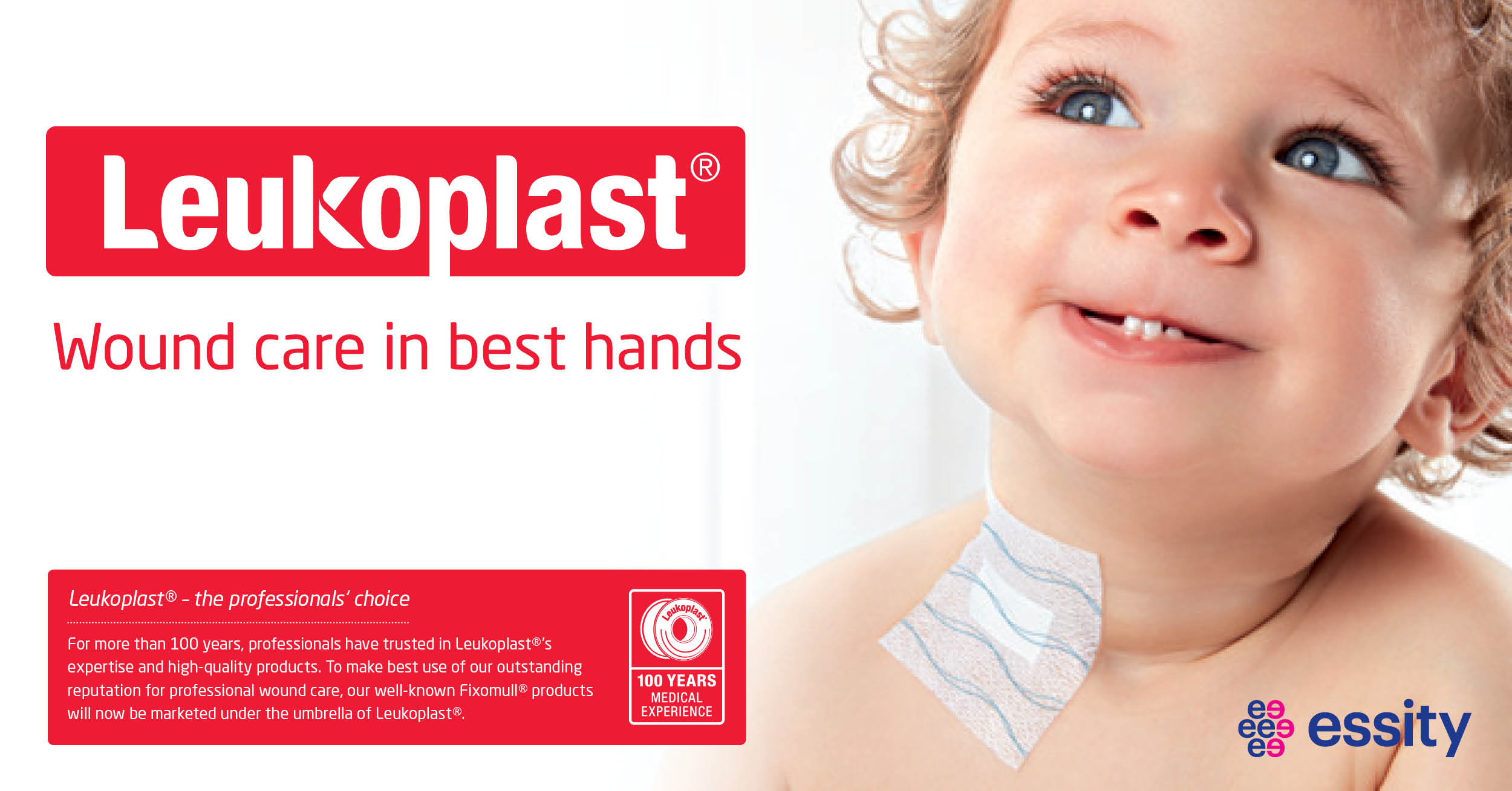 Fragile skin in best hands
At Leukoplast®, we believe that wound care should be tailored to the patient's needs. Our Leukoplast® skin sensitive products offer the right solution for patients with fragile and compromised skin;
Older patients, an ever-growing group who frequently suffer from fragile skin,
Patients whose skin is compromised as a result of disease, medication or long-term treatment,
Infants whose skin is not yet fully developed and is therefore extra sensitive.
Leukoplast® Skin Sensitive Fixation Tape
For secure fixation of wound dressings or secondary fixation of medical devices.
Easy to tear by hand without need of scissors.
Antimicrobial spool and snap-ring for a reduced risk of cross-contamination: greater than 99.9% MRSA reduction within 6 hours.
Fast and easy application.
Leukoplast® Hypafix® skin sensitive
For fixation of larger wound dressings
Can be easily adjusted to the size needed
Especially suitable for moving body parts
Distinctive design for an easy product recognition
Leukoplast Hypafix - Wide Area Dressing Fixation
When secure dressings are required, wide-area fixation now has an established place alongside surgical tapes and fixation bandages. Wide-area fixation with Hypafix ideally combines the advantages of the conventional systems because:
secure and rapid fixation is possible on nearly all, even frequently moving and highly contoured parts of the body;
the entire wound dressing is protected against contamination;
cutting to size eliminates unnecessary wastage;
the backing material is soft and pliable;
the adhesive is skin-friendly and adheres reliably;
wide-area fixation can be easily and rapidly applied.
Leukoplast Hypafix Wound Dressings
Hypafix® Transparent
The skin-friendly, highly breathable wide-area fixation film is designed to protect reliably against water, bacteria and contaminants.
Permeable to water vapour and lets the skin breathe;
skin friendly,
very good initial and permanent adhesion,
stretchable, durable and high wearing comfort.
barrier against bacteria, viruses and contaminants,
prevents skin maceration and tension blisters.