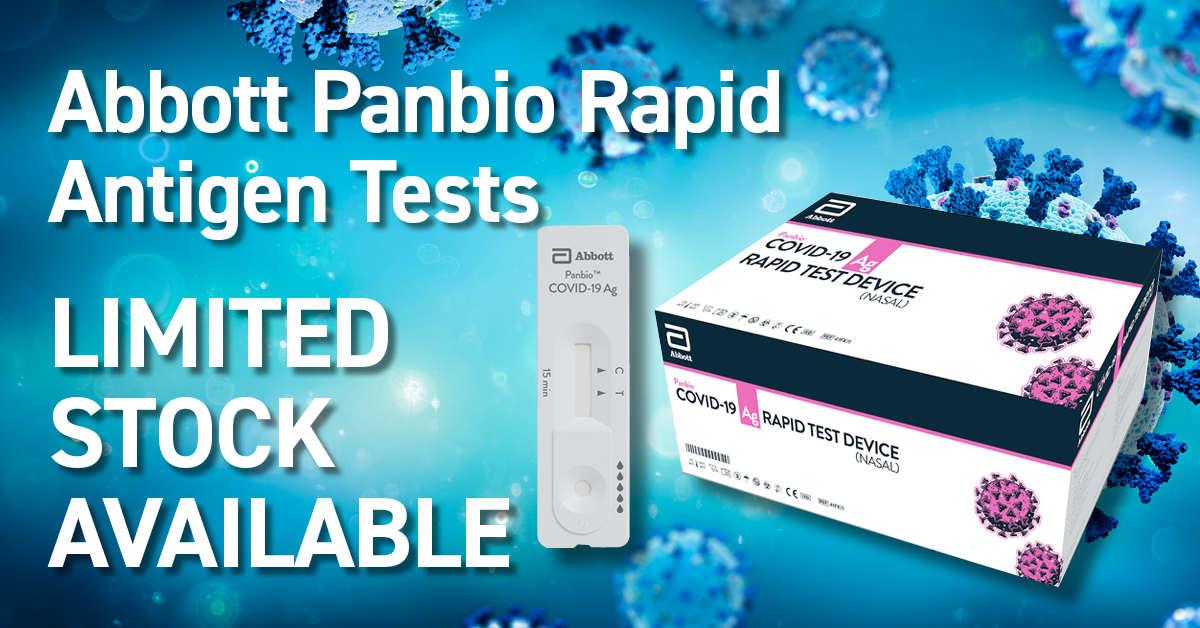 Abbott Panbio Rapid Antigen Tests
It is recommended that your organisation/staff go through one training session or testing carried out by a health professional. Sessions will runs daily via MS TEAMS, lasting approximately 1 hour followed with a small test which needs to be passed prior to performing Rapid Antigen tests in field. A training register is kept, and a certificate issued once the test has been passed.
SUPPLY
Currently stock of the professional kits (25's) are available but no "Self-Tests", these we hope to land in the country late December early Jan 2022.
NOTE: We can only sell to companies with a New Zealand business number
PRICE
Our Customer Services Team can advise you of the pricing
PAYMENT
If you do not have a current trading account, these can be paid for via credit card & Customer services (phone 0800 105501 OR 0800 181716), this will speed up the process as at present it is taking 3-5 days to open an account so we would suggest that the above options will be far quicker if you are wanting stock prior to Christmas.
We trust the above and the links gives you all the information you are looking for.
Contact your Key Account Manager or our Customer Service Team to place your order on 0800 105 501.
Abbott Panbio Rapid Test Kit

Newsletter
Please enter your email address to subscribe to our newsletters.