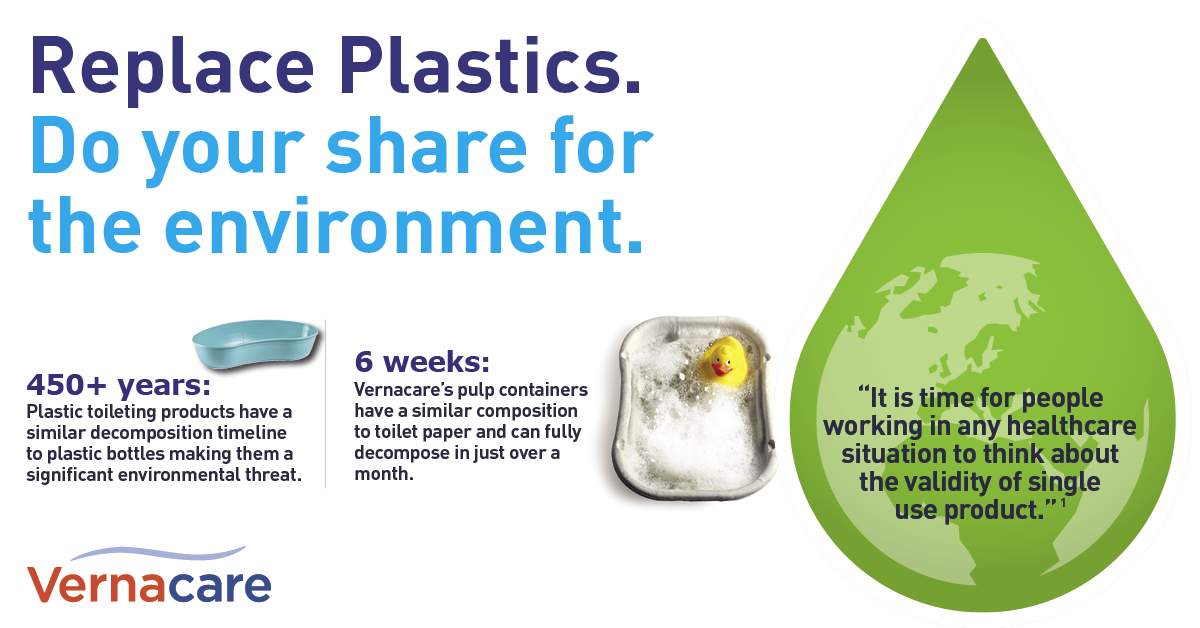 Help Vernacare Replace Plastics - Do your share for the environment
The Vernacare Single-Use products are produced using water and recycled over-issued newsprint and the wide range of disposable single use containers are designed to replace re-usable plastic or stainless steel alternatives. Ensuring a clean bedpan, bowl or container every time, proven to help reduce the risk of cross infection and more importantly environmentally friendly.
Quality Guaranteed

Vernacare's medical pulp products carry the BSI Kitemark and are manufactured in line with BS ENISO 9001: 2000 and PAS29:1999, using 100% over-issued clean newspaper. As the biggest medical pulp moulder in the world, producing around 150 million units per year. Vernacare have invested heavily in automation and quality control measures to ensure that the product quality is of a consistently high standard.
See a selection of the Verncare Single-Use range of products below.
Vernacare Pulp vs Plastics Video
To download the following brochures click on the relevant icon below: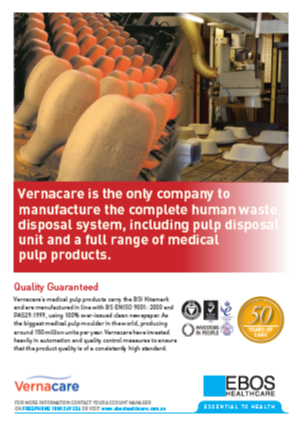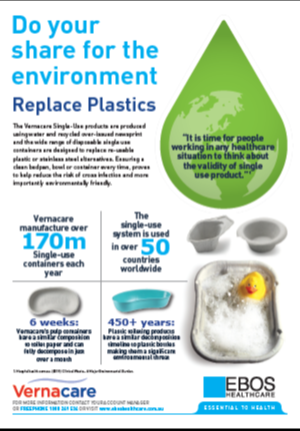 Frequently Asked Questions

Newsletter
Please enter your email address to subscribe to our newsletters.