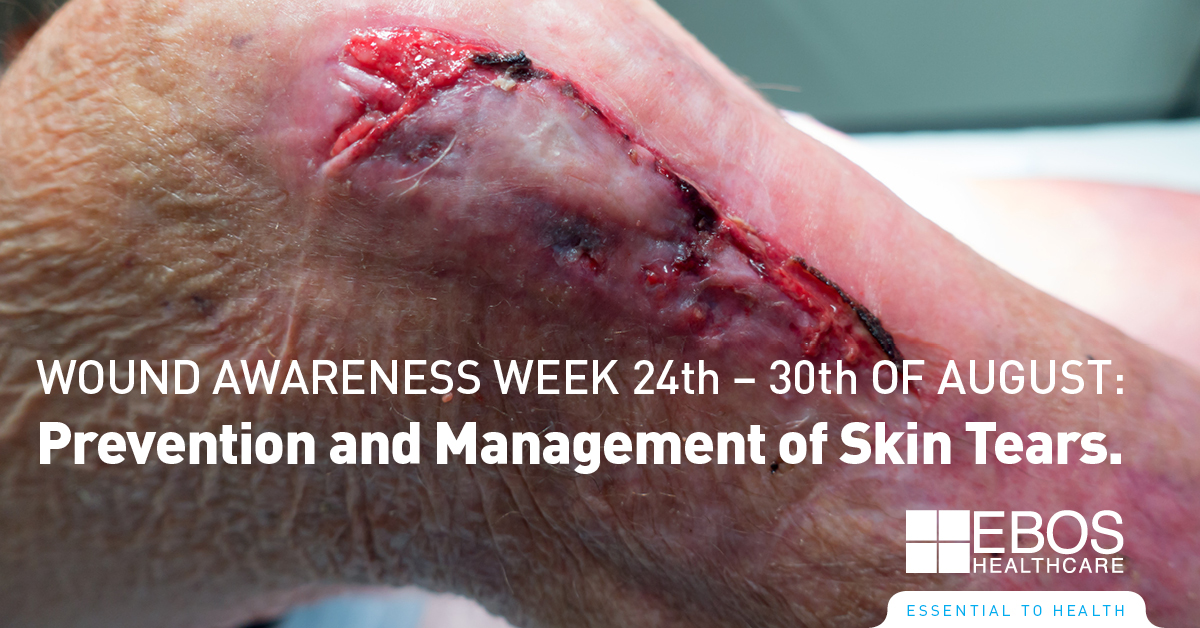 The NZ Wound Care Society, supported by ACC, presents New Zealand's 1st Wound Awareness Week – 24th to the 30th August 2020. In support of Wound Awareness Week, we took this opportunity to increase awareness of what skin tears are, who is at risk and strategies to manage wounds if they fail to heal. Below are some key principles, how we can classify skin tears according to guidelines and how we can manage them by using the appropriate dressing.
WHAT IS A SKIN TEAR?
A skin tear is "a traumatic wound that occurs principally on the extremities of older adults as a result of friction alone or shearing and friction forces which separate the epidermis from the dermis (partial thickness wound), or which separate both epidermis and dermis from underlying structures (full-thickness wound)" (Payne & Martin 1993).
KEY PRINCIPLES FOR MANAGEMENT INCLUDE:
Assess and document the wound.
Classify using a recognised tool (eg: Payne and Martin or the STAR Classification System)
Manage using an appropriate dressing.
Prevent further trauma.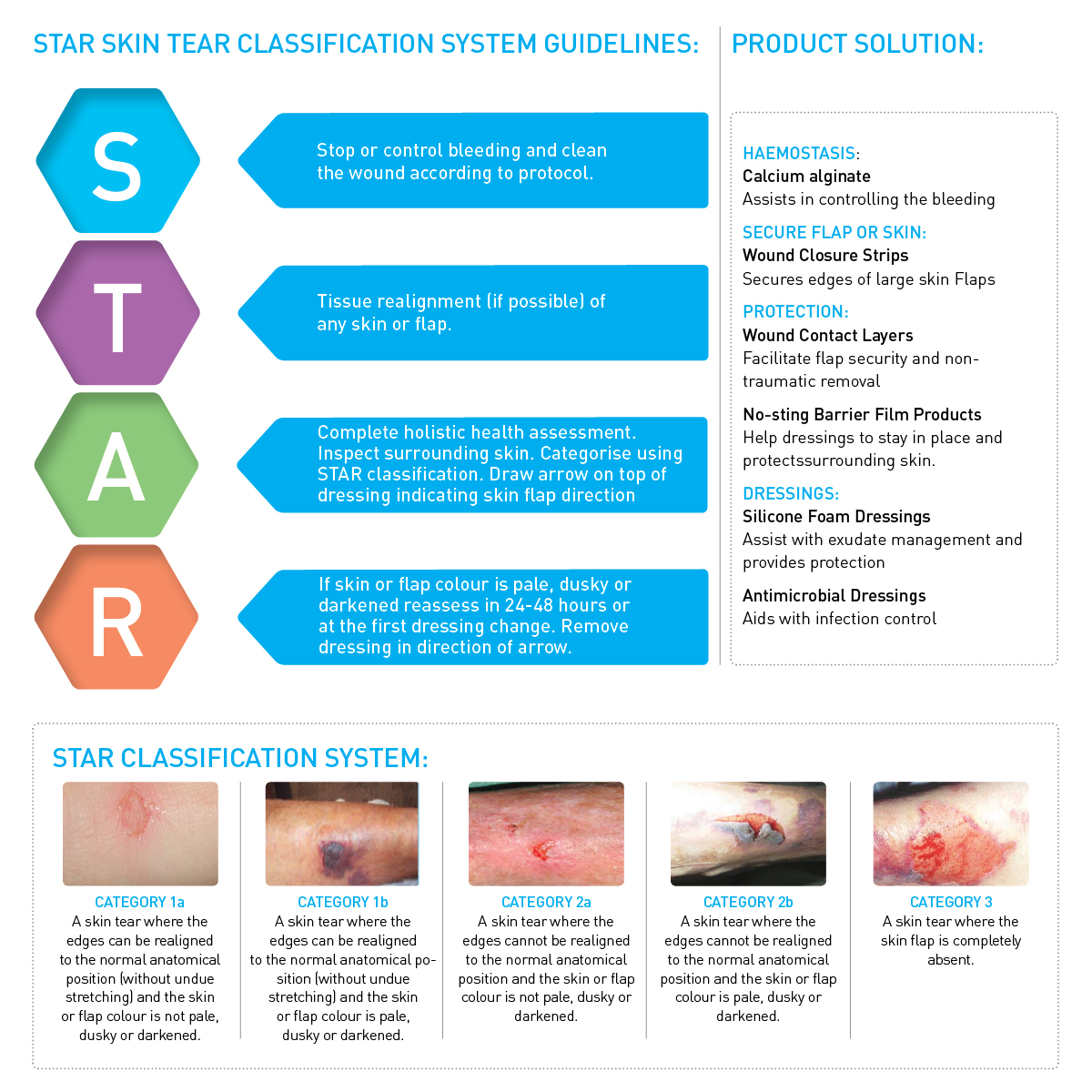 Introducing the Smith & Nephew Skin Tear Kit
SKIN TEAR KITS : MAKING BEST PRACTICE A BREEZE
Brings the key elements together to manage the challenges of skin tears. Combining convenience with the proven technology of ALLEVYN LIFE.
Prevention of skin tears should be our priority. When skin tears occur, accurate assessment and appropriate management will minimise further trauma and preserve viable tissue.
Smith & Nephew sterile Skin Tear Kits contain all you need to help you classify the type of skin tear and provide appropriate aseptic treatment and follow best practice.
Contains:
STAR CHART & RULER to measure the skin tear and reference as you assess the wound and determine the category of skin tear.
SALINE, FORCEPS & SWABS to cleanse and remove debris and any residual blood.
COTTON BUDS to moisten in saline and gently ease the flap back into place.
ALLEVYN DRESSING gentle silicone foam dressing that provides a moist wound healing environment.
PEN to mark an arrow on dressing that indicates direction of removal.
To see Product click here - Product Code: 29931875
This is a guide only and does not replace clinical judgment. Products listed or pictured are examples only and do not represent an endorsement of any company or particular product. For more products please visit our online website www.eboshealthcare.co.nz
The NZ Wound Care Society, supported by ACC, presents New Zealand's 1st Wound Awareness Week – 24th to the 30th August 2020. Each year will focus on a different wound topic, with Skin Tears the focus for 2020. Click here to register: https://www.nzwcs.org.nz/education/webinars-and-courses/webinar-wound-awareness-week
DOWNLOAD the NZ Wound Care Society Skin Tear Poster Here
Skin Tear Audit Research (STAR). Silver Chain Nursing Association and School of Nursing and Midwifery, Curtin University of Technology. Revised 4/2/2010. Skin tears made easy :Volume 2 | Issue 4 | November 2011 www.woundsinternational.co