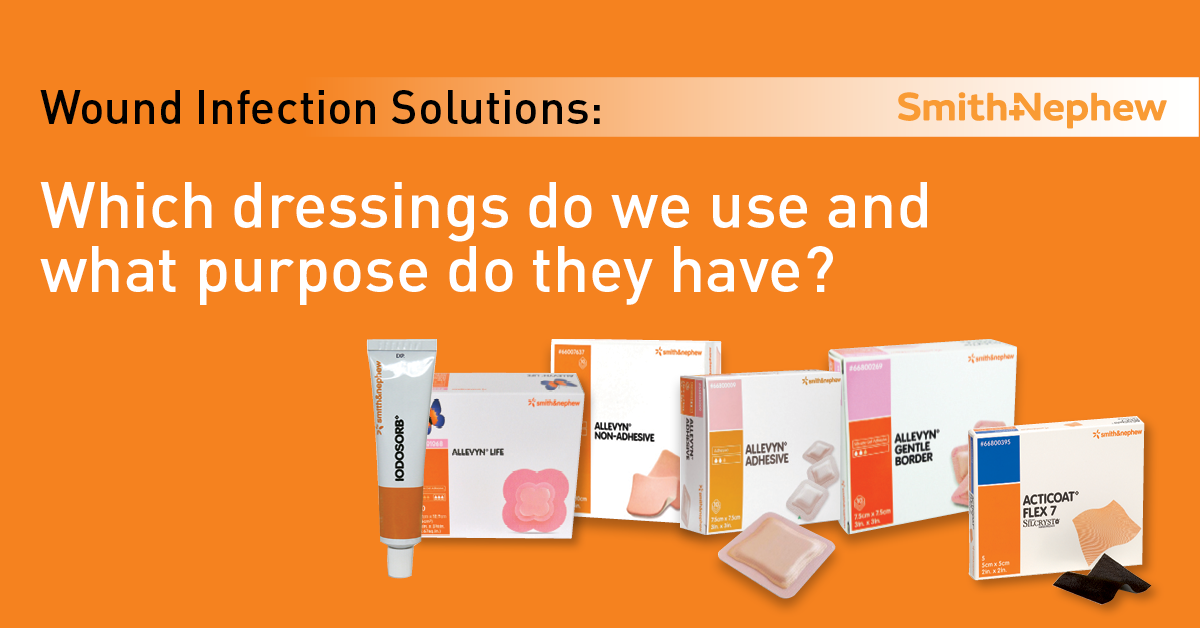 Wound Infection Solutions
Which dressings do we use and what purpose do they have?


Choose the right product, at the right time, for the right patient
Chronic wounds such as diabetic foot ulcers, venous leg ulcers and pressure ulcers can be costly and hard to treat. The presence of infection and biofilm can delay healing, cause wider complication such as amputation or systemic infection, and increase costs.
Optimal management of infection and biofilms, with informed antimicrobial stewardship and the appropriate use of antibiotics, can improve patient outcomes.
Find the right treatment pathway to help improve outcomes
Average treatment costs can be three times higher if wounds get infected with incorrect antimicrobial use reported in 51.4% of cases. Our solutions aim to facilitate effective management and treatment:
When biofilms are identified.
For stalled chronic wounds.
When there are obvious signs of clinical (acute) infection.
When precise debridement is required.
To inform wound assessment and treatment choice.
With an effective Treatment pathway: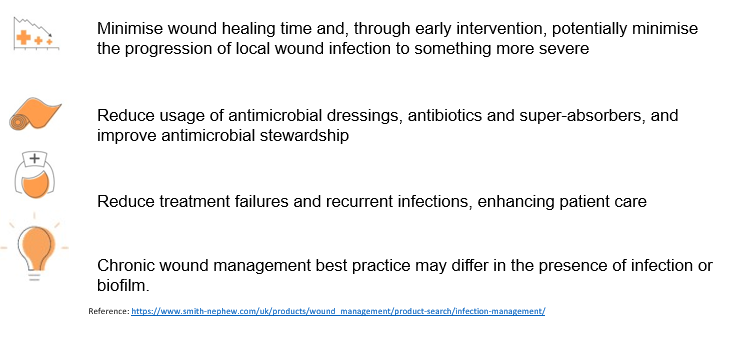 The diagram below will help you to identify the products that can be used for Infection Management for chronic wounds. It will also clarify the purpose of these dressings.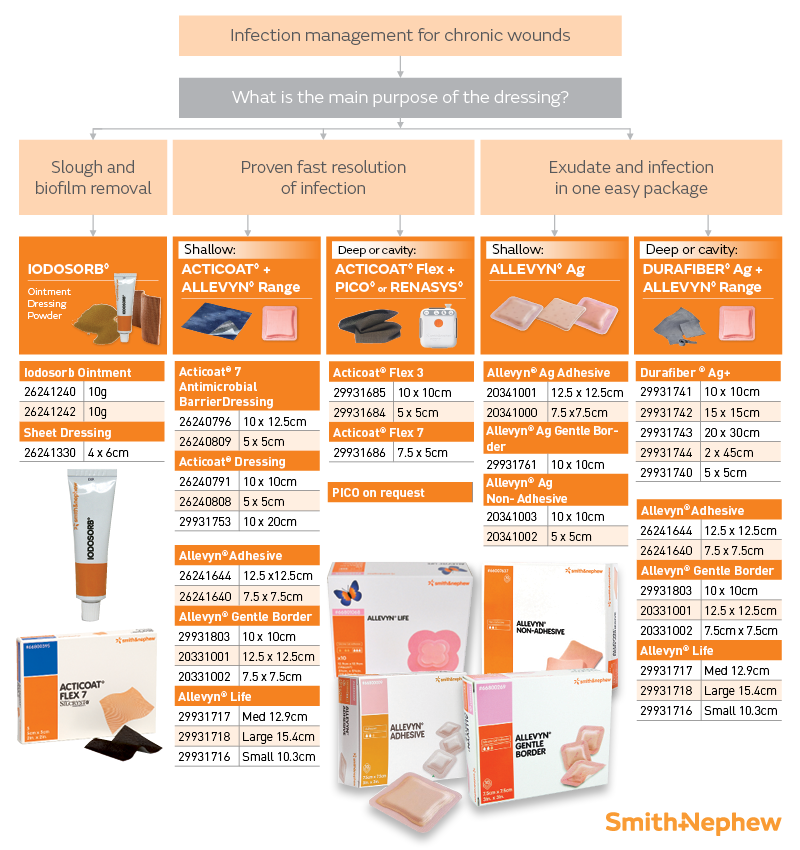 Proven Fast Resolution of Infection
Exudate and Infection in one easy package
Document Application Guides
Frequently Asked Questions