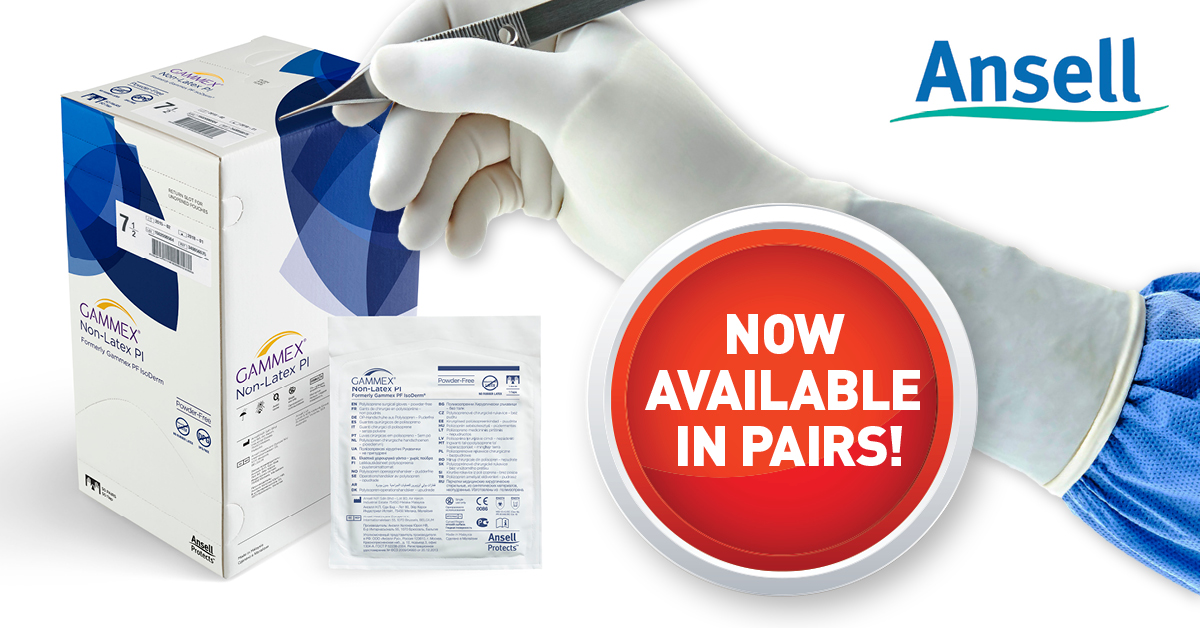 Is your practice looking to go Latex Free?
Have you considered changing from Latex Surgical Gloves but do not want to buy a whole box of Non-Latex?
You can now Buy Gammex Non-Latex PI Surgical Gloves in Pairs.
Minimum order of 5 PAIRS.
The Gammex Non-Latex PI provides you with the comfort and elasticity you would expect from a natural rubber latex surgical glove.
Features include:
Dermashield coating polymer lining to aid in donning.
Finely controlled surface treatment provides excellent grip characteristics.
SureFit technology beaded cuffs prevents accidental cuff roll.
Cuff printing of brand size and L (left) and R (right) for easy identification.
Ansell - A story of a nurse living with a latex allergy
How to don a sterile glove without compromising sterility
Newsletter
Please enter your email address to subscribe to our newsletters.