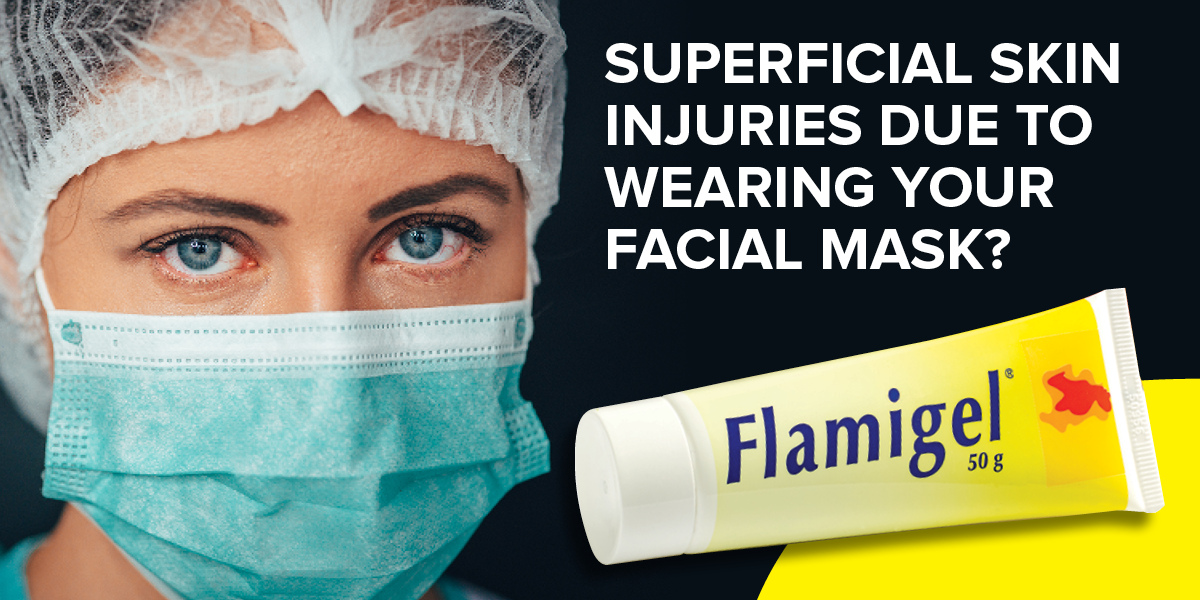 Are you suffering from superficial skin injuries
from wearing a face mask for prolonged periods of time?
Flamigel® Can Help Soothe Your Skin.
Health Care Professionals around the world are suffering the same skin irritations due to intensive and prolonged mask wearing.
To ease the irritation and discomfort, particularly around the nose and ears, Flamigel® has been found to be very soothing as it cools the skin and leaves a film that is protective.
Flamigel® is a hydro-active colloid gel for the treatment of minor wounds which supports fast healing of the skin by creating an optimal moist healing environment. It is non-sticky, non-greasy, fragrance free and cools and soothes the skin.
How to apply Flamigel

Step 1: Wash and dry your hands before use
Step 2: Carefully apply a thin layer of Flamigel to the affected area of the skin. Do not rub in.
Step 3: Re-apply your face mask when Flamigel is absorbed
WATCH: Effects of Wearing Face Masks
DOWNLOAD
---
Newsletter
Please enter your email address to subscribe to our newsletters.