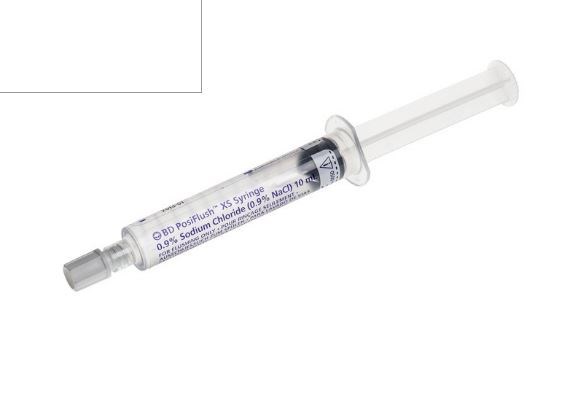 BD PosiFlush XS Saline 10ml
Code: 21122008
Supplier Part: 306572
Unit: BOX 30
The BD PosiFlush XS 10ml pre-filled saline syringe eliminates syringe induced blood reflux, therefore extending the life of the cannula. All BD PosiFlush syringes have a consistent 10ml diameter to prevent damage occurring to the cannula and to ensure they comply with PICC manufacturer recommendations.
The 10ml PosiFlush XS pre-filled syringe has standardised labelling which contains all medication preparation information which is required, thus reducing the risk of any medication errors. The 10ml PosiFlush XS syringe is designed to stop solution from entering a non-sterile area of the syringe, eliminating any contamination risk to patients. The pre-filled nature of BD PosiFlush syringes saves time and leads to greater standardisation.
Externally sterile for wearing sterile gloves during a procedure, working within a sterile field or treating a severely immunosuppressed patient
10ml syringe
Request further information on this product
Newsletter
Please enter your email address to subscribe to our newsletters.