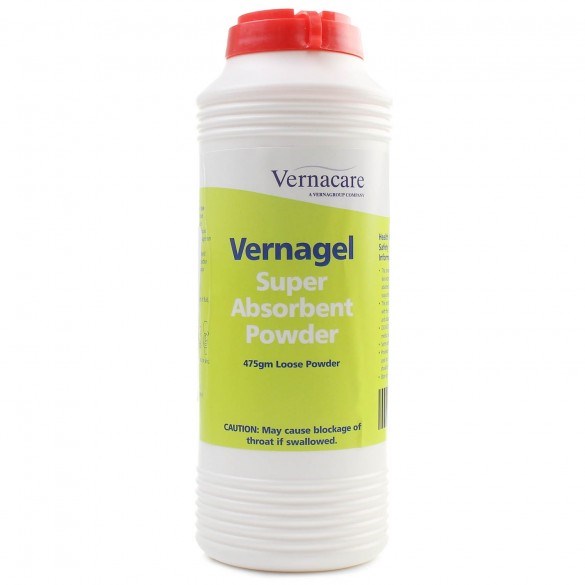 Vernacare Vernagel 475g
Code: 22440075
Supplier Part: 456MA475
Unit: EA
Vernagel is a super absorbent powder which prevents spillages and leaks by solidifying liquids.
Vernagel is designed specifically to cope with bodily fluids - trapping them in a dry,semi solid gel that is convenient and easy to dispose of. This also means that patients are saved the embarrassment and indignity, which often follows an accidental spill.
Features and Benefits:
Eases nurse workload and saves laundry costs
Trials* carried out in four hospitals confirmed that by preventing spills Vernagel sachets would save an average ward 135 days a year in nurse time and £2600 a year on laundry costs.
Reduces risk of cross infection
Vernagel solidifies bodily fluids, this prevents any spillages particularly when the bedpan or bottle is taken from the patient. Cross infection can occur when bodily fluids spill onto beds, floors or onto other patients or equally when bedpans and
urinals are taken to the sluice room.
Minimises or eliminates residual odours
Soaking wet beds are not nice to wake up to and the cleaning required can also be very time consuming and inconvenient for the nurse. Vernagel solidifies liquids eliminating spillage's and splash backs thus increasing patient confidence and protecting the dignity of your patient through the night.
Request further information on this product
Newsletter
Please enter your email address to subscribe to our newsletters.