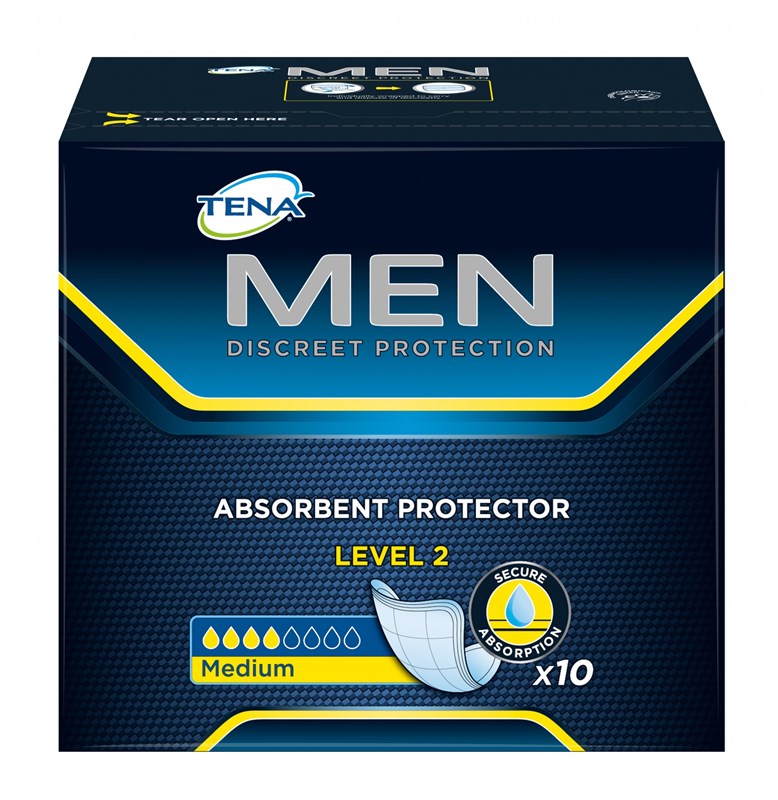 Tena For Men Level 2
Code: 23107234
Supplier Part: 750759
Unit: Pk 10
Bulk Unit: 4 per Case
TENA Men Level 2 is a pad specifically designed to fit the male anatomy. With a higher absorbency than Men Level 1, it is suitable for moderate amounts of urine loss. You can be assured you have the protection you need throughout the day, however active you are.
Its comfortable cup shape is anatomically shaped for the male profile and with its super absorbency, ensures maximum discretion. The unique Lock Away Core™ locks in liquid and keeps it away from the body, plus there's the added benefit of Odour Control™ for ultimate freshness. The adhesive strip secures the pad in its optimum position so that you can confidently get on with life.
Benefits & Features:
- Discreet Anatomic shape specially designed for men, offering security for moderate urine loss.
- Adhesive strip holds the pad in place in underwear.
- Odour Control™ neutralises odours for all day freshness & discretion.
- Textile-like backing for natural comfort.
- Leak-proof backing prevents staining and has a textile feel for natural comfort.
- Efficient absorption core with super-absorbent granules.
Request further information on this product
Newsletter
Please enter your email address to subscribe to our newsletters.