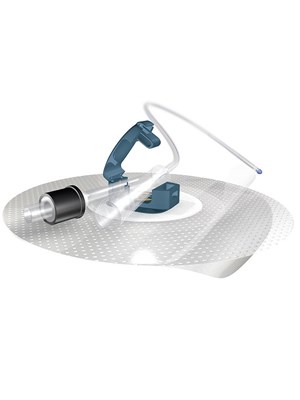 UGO Fix Catheter Clip
Code: 32111010
Supplier Part: 3004
Unit: BOX 5
The Ugo Fix Gentle benefits from silicone technology to ensure minimal trauma upon removal, and no sticky residue. Secure, reliable and gentle.
It provides comfortable fixation giving patients the freedom to move around freely and safely.
The Ugo Fix Gentle provides safe, effective fixation of 2 way indwelling urinary catheters at the bifurcation of the catheter. It enables fixation of urethral or suprapubic catheters which are attached to catheter valves or drainage bags.
The soft silicone 'tack' layer provides immediate gentle adhesion to skin.
Ideal for atraumatic removal without use of solutions to dissolve adhesive
No sticky residue
Effectively conforms to all skin types through multiple points of contact
Re-adhesive tack enables easy repositioning and close skin inspection
Ideal for repeated application over same skin area
Easy peel backing and application with no complex skin preparation required
Reduced risk of allergic reactions due to silicone technology
Shower proof, breathable and translucent
Request further information on this product
Newsletter
Please enter your email address to subscribe to our newsletters.