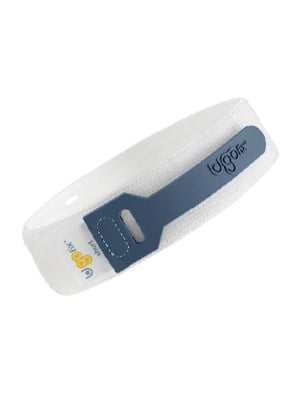 UGO Catheter Straps Short
Code: 32111120
Supplier Part: 3002
Unit: BOX 5
Ugo Fix Catheter Strap
Secure, reliable and simple to use. The Ugo Fix Catheter Strap provides comfortable support, giving patients the freedom to move around freely and safely.
You can use the Ugo Fix Catheter Strap to support urethral catheters, suprapubic catheters and sheath systems. It fixes on either the catheter or leg bag tubing, and offers some distinctive features:
All five sizes are fully adjustable and can be cut to fit
Simple design to keep tubing in a fixed position, absorbing any pulling on the indwelling catheter yet allowing natural movement – so there's no tension on the urethra or bladder neck
Clear instructions, enabling correct, convenient fitting
Reusable, washable hypoallergenic fabric strap with silicone technology to ensure a firm grip to the skin without slipping or irritation
Effectively assists in supporting the leg bag, ensuring comfort as it fills, when used with the Ugo Fix Sleeve
Ideally complemented by the Ugo Fix Sleeve and Ugo Fix Gentle (catheter clip)
Request further information on this product
Newsletter
Please enter your email address to subscribe to our newsletters.