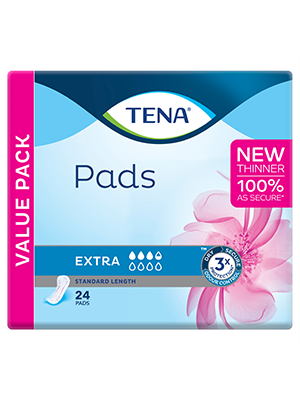 TENA Pad Extra Standard Length 24s
Code: 23105458
Supplier Part: 760781/760441
Unit: PAC 24
TENA light continence range is upgrading to be thinner, with a new absorbency zone. The product is now 20% thinner and is 2cm shorter than before. It has a more feminine shape and print and a new pack design.
The pad shape of TENA Pad Extra Standard Length ensures a superior fit by following your body's natural contours. Plus there's a fully breathable outer layer that allows air to circulate. Other features include our unique Dry Fast Core™ and the feel good freshness of TENA Odour Control™.
Request further information on this product
Newsletter
Please enter your email address to subscribe to our newsletters.