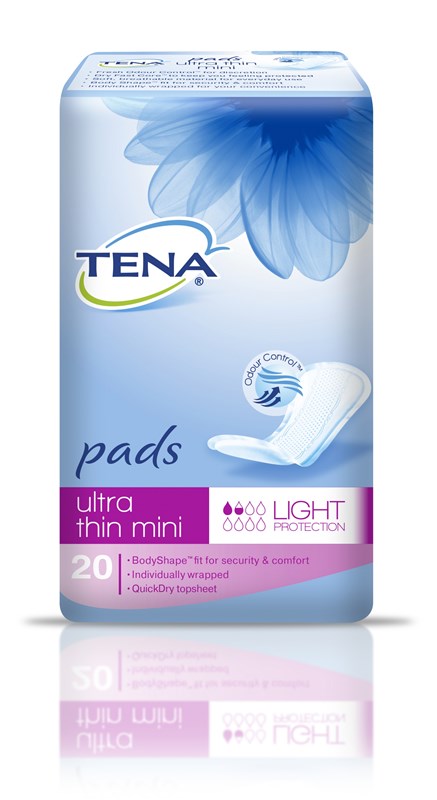 Tena Lady Ultra Thin Mini
Code: 23107238
Supplier Part: 2309660
Unit: Pk 20
Bulk Unit: 6 per Box
It's as small as an ultra thin period pad, but it absorbs much more. That's because it's specifically designed to rapidly absorb urine through the new QuickDry topsheet and into the LockAway Core™. This leaves the product measurably drier – and along with the TENA Odour Control™ this will leave you feeling fresh and comfortable. Whether you're out laughing, gardening, playing sport, walking with friends or happen to sneeze, TENA Pads Ultra Thin Mini's will quickly absorb the urine and lock in the odour.
Request further information on this product
Newsletter
Please enter your email address to subscribe to our newsletters.