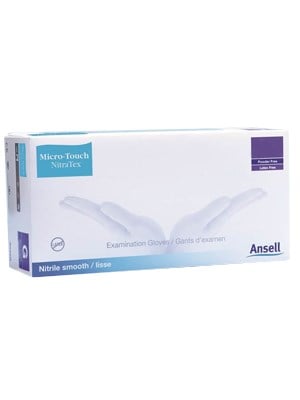 Ansell Micro-Touch Nitratex PF Size XSml (240mm)
Code: 34023104
Supplier Part: 4479
Unit: BOX 100
The Ansell Micro-Touch Nitra-Tex are powder-free, non-sterile nitrile examination gloves; they are most noteworthy for their highly effective barrier protection. The nitrile gloves do not contain any powder or latex and are free from thiuram and chemicals, thus significantly reducing the risk of type I and IV allergies. Their great comfort, secure grip and excellent barrier protection mean that the Micro-Touch Nitra-Tex gloves are suitable for a wide spectrum of work.
Request further information on this product
Newsletter
Please enter your email address to subscribe to our newsletters.