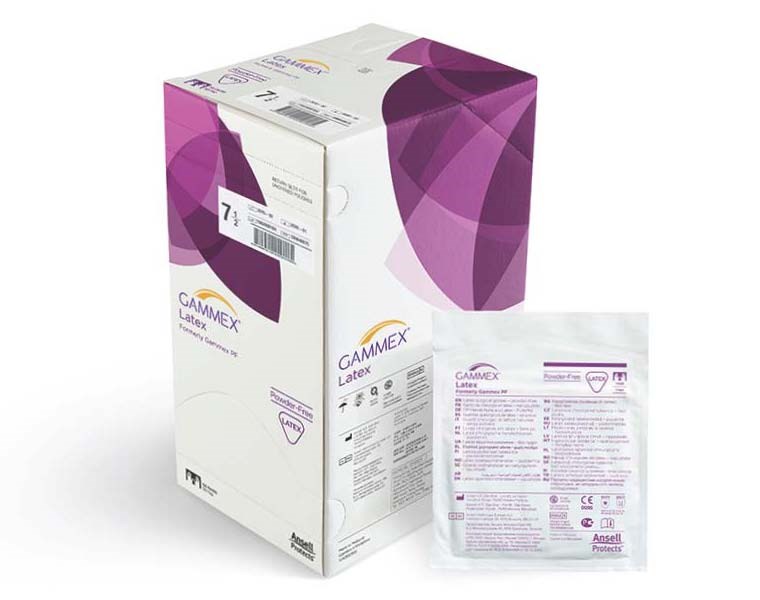 Ansell Gammex Latex Size 7.5
Code: 35004479
Supplier Part: 330048075
Unit: BOX 50
GAMMEX® Latex gloves provide excellent donning and comfort. The wide thumb ball area combined with Ansell's soft latex formulation ensures extended comfort and less hand fatigue. GAMMEX® Latex has a textured finger and palm yet a smooth back providing excellent grip and easy double donning. GAMMEX® Latex gloves, you can feel the difference.
Special features
Powder free latex glove offering strength, softness, comfort and grip.
DermaShield® Coating (animal-free) polymer lining with hydrophilic and hydrophobic elements facilitates damp donning and intra-operative changes.
Excellent latex moisture control maintains shape and fit with hand.
P.E.A.R.L. (Protein and Endogenous Allergen Reduction Leaching) wash technology delivers low levels of residual proteins and chemicals, reducing the risk of latex and chemical sensitisation.
Moisture control reduces risk of electrosurgery shocks.
PV100 accelerator is completely consumed during processing leaving non detectable chemical accelerator residue – thereby reducing the risk of contact dermatitis.
Specifications
Size: 7.5
Image is sample of product
Request further information on this product
Newsletter
Please enter your email address to subscribe to our newsletters.