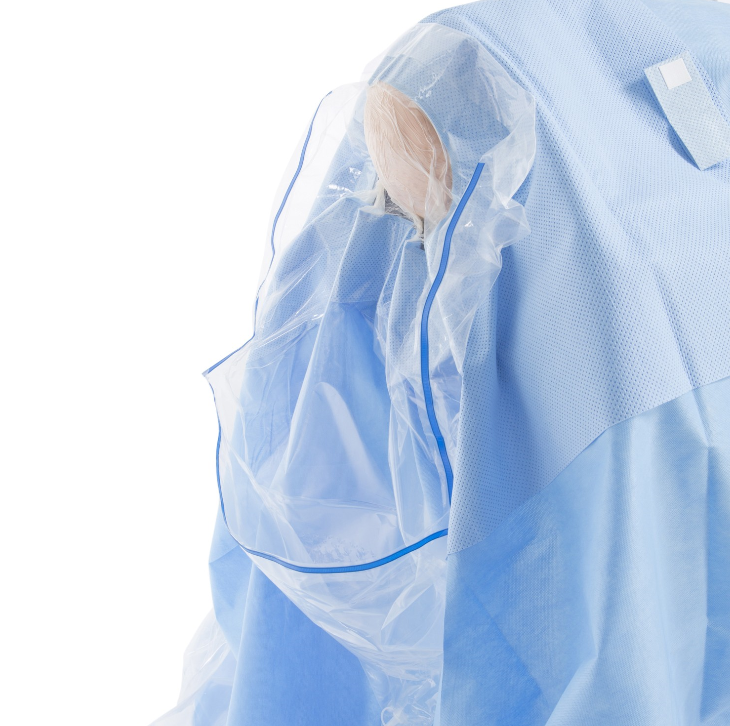 Halyard Craniotomy Drape w/pouch, Sterile
Code: 35935145
Supplier Part: 89062
Unit: CAR 9
For the full range of above-the-shoulders surgery, we've got you covered. Halyard Health has flexible draping systems that offer enhanced fluid control and increased patient comfort in ophthalmic, neurological, and other surgeries involving head and neck. Halyard Health drapes are designed to give you and your patients one less worry.
Features:
Maximum rating for flame resistance
Low-lint generation to reduce the risk of airborne bacterial transmission
Product offerings include full or fenestrated incise
Specifications:
CONTROL* Plus Fabric Reinforcement: Yes
Sterile: Yes
Drape Type: Neurology
Category: Neurology
Procedures: Craniotomy
Procedure Type: General
Drape Type: General / procedural
Fabric/ Weight Description: SMS/standard
Drape Dimensions (in.): 122 x 74 x 134
Clear Gusseted Anesthesia Panels: Yes
Line Control System: Hook and loop tube holders
Fenestration Type: One 8 X 12 in. Oval
Pouch with Screen and Suction Port: Yes
Item Packaging: Individually wrapped
UOM: Ctn/9

Image is sample of product
Request further information on this product
Newsletter
Please enter your email address to subscribe to our newsletters.