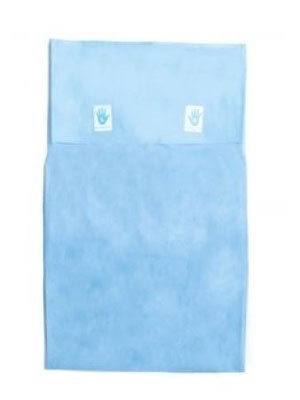 Halyard Under Buttocks Drp w/fluid col pouch, Sterile-Carton
Code: 35935330
Supplier Part: 89415
Unit: CAR 40
Halyard Under Buttock Drape with Fluid Collection Pouch, Sterile - Ctn/40
For the full range of obstetric and gynaecological procedures, we`ve got you covered. Halyard Health has exceptional draping products that offer effective fluid management for obstetrics and gynaecological procedures. They provide effective fluid collection with easy clean-up and disposal while reducing the risk of staff and patient contact with blood and body fluids.
Specification:
Measurement: 40 in. x 44 in.
Screen and suction port
Adhesive pouch closure
Fabric: Clear Poly Film
Sterile: Yes
Image is sample of product.
Request further information on this product
Newsletter
Please enter your email address to subscribe to our newsletters.