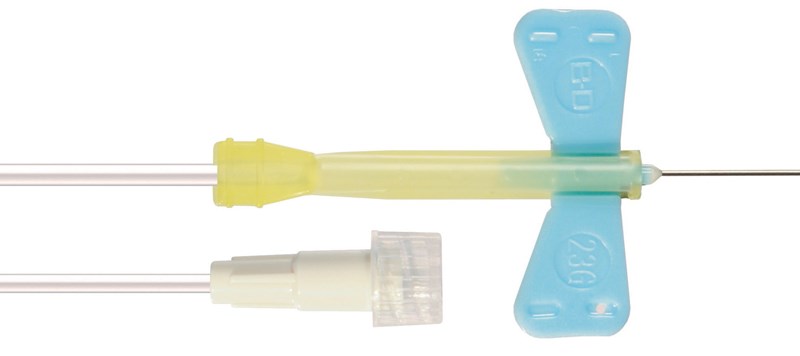 BD Vacutainer Safety-Lok Blood Collection Set 23g x .75'', 12'' Tubing without Luer adapter (light blue)
Code: 21120279
Supplier Part: 367247
Unit: Each
Bulk Unit: 50 per Box
Without Luer adapter
BD Vacutainer Safety-Lok Blood Collection Sets are sterile closed systems for drawing blood from difficult veins, such as the back of the hand, and their use helps to minimise the risk of false positives in the case of collection of blood cultures. BD Safety-Lok have an integrated protective shield, which permanently locks over the needle after venepuncture.
Request further information on this product
Newsletter
Please enter your email address to subscribe to our newsletters.