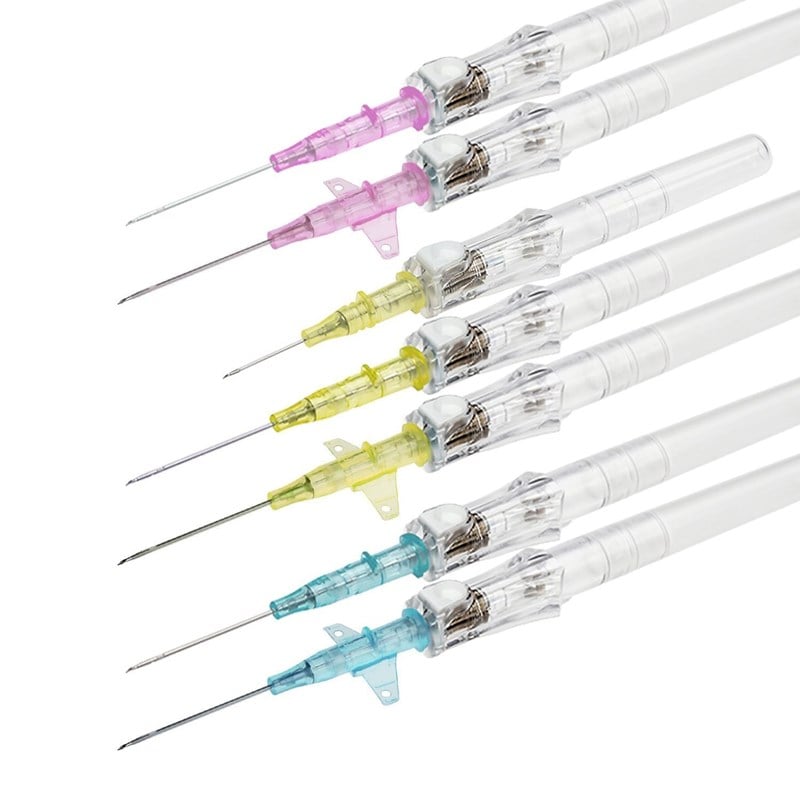 BD Insyte A/G BC Pro 22gx1 Blu
Code: 21122028
Supplier Part: 382923
Unit: Each
Bulk Unit: 50 per Box
BD Insyte A/G BC Pro 22g x 1 Blu
BD Insyte Autoguard BC is proven to reduce the risk of blood exposure by 95%.
The healthcare industry has come a long way in preventing needlestick injuries and their potential dangers.
Even so, blood exposure during a peripheral IV insertion is still a factor - and a risk - to healthcare workers and patients.
New blood exposure doesn't have to be "part of the job." 98% of clinicians stated they had no risk of blood exposure during insertion when using BD Insyte Autoguard BC, which means:
No risk of exposure to bloodborne pathogens.
No clean up of blood spills
No need to worry about stopping blood
No add-on costs for clean-up supplies
In addition, the BD Insyte™ Autoguard™ BC Pro Shielded IV Cannula with Blood Control Technology includes the following new enhancements:
A taller push tab and three ridges designed to improve cannula advancement control.
BD Instaflash™ Needle Technology is now available on all 18-gauge products. BD Instaflash™ Needle Technology is designed to confirm immediate vessel entry at the point of insertion to assist with first-stick success.
Adding two 1.25-inch length 22-gauge cannula products, winged and non-winged, to provide clinicians with greater choice to help assist them in meeting varying patient needs.
Request further information on this product
Newsletter
Please enter your email address to subscribe to our newsletters.