Notification of EBOS Healthcare Warehouse Re-location
On 26 August, EBOS Healthcare will go live with a brand new, state of the art warehouse in Christchurch. EBOS is very excited about this as it reinforces our commitment to continuous improvement, our commitment to being locally based in Christchurch, and having the best in class warehousing management systems.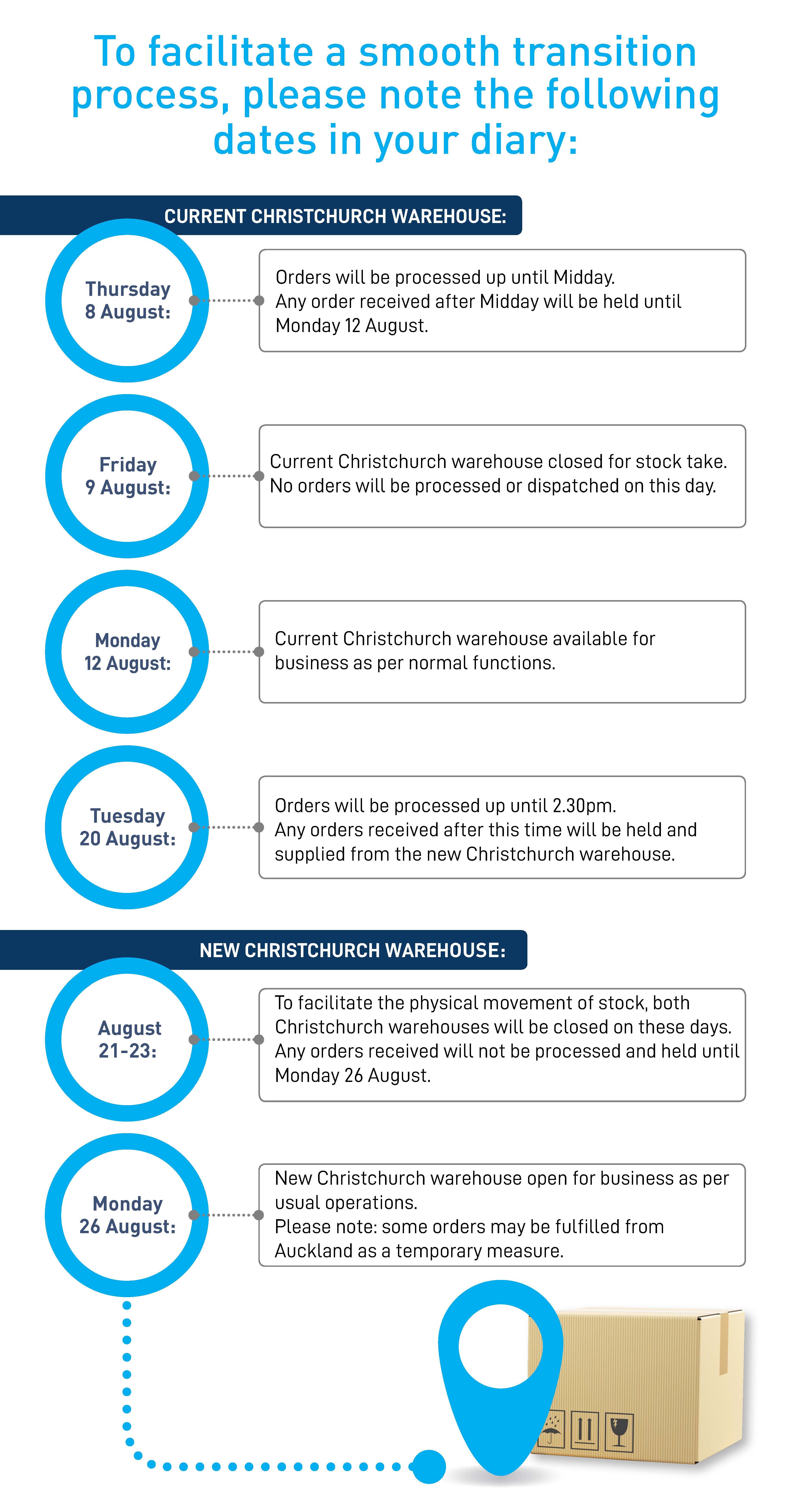 CLICK TO DOWNLOAD
Newsletter
Please enter your email address to subscribe to our newsletters.