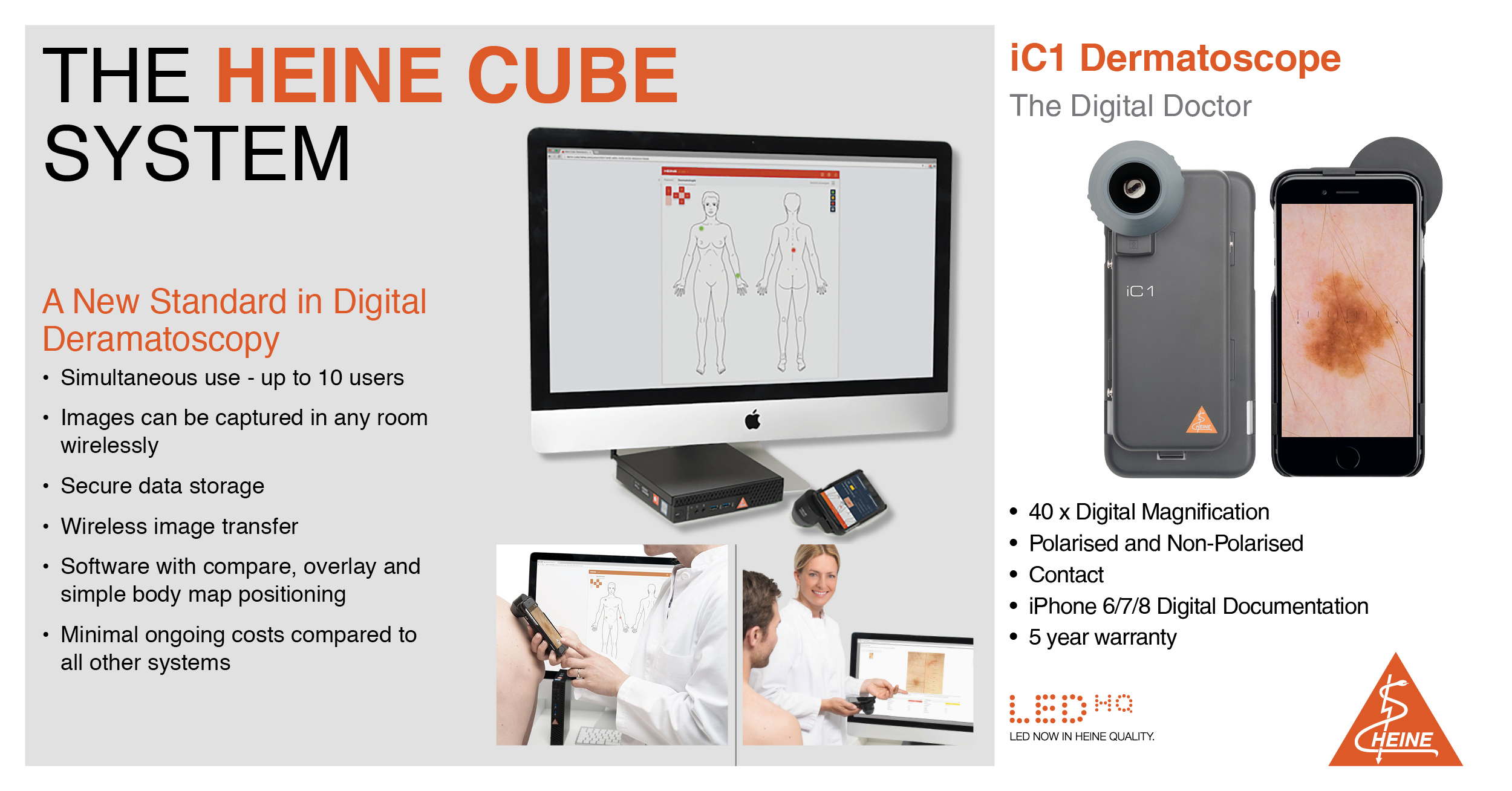 Simple, flexible and at a fair price
Skin screening, documentation, data protection – the new HEINE Concept is the missing link in modern dermatoscopy and allows you to make more out of your day.
SHARP, SHARPER, SHARPEST. Razor-sharp images.
Due to our precise aspherical optical system and the 12-megapixel image quality when using an iPhone from version 6s onwards*.
LARGE, LARGER, LARGEST.
Up to 40x digital magnification will allow you to see even the smallest detail.
THERE'S LED. AND THERE'S LED HQ.
HEINE has set a new standard which maintains that only the best is good enough, from the selection of materials to processing, from light intensity and thermal management to a colour rendering index as high as possible. That's what we call LED in HEINE Quality – or LED HQ.
DETECT THE BLINK SIGN USING THE TOGGLE FUNCTION.
Switch between polarised and non-polarised light at the touch of a button. This makes crystalline structures a great deal clearer.
A SMARTPHONE WITH AN EXCEPTIONAL CAMERA AND HIGH-QUALITY DISPLAY.
We have chosen what we consider to be the best camera, the highest-resolution display and the most advanced touch screen technology. We chose the iPhone as the camera for the iC1 Dermatoscope based on qualitative, user-oriented and cost criteria.
PLUG IN & WORK ON.
It's as easy as connecting a new smartphone to a Wi-Fi network. Simply turn on the Cube, enter the login details, install the free app on the iPhone, connect it to the iC1Dermatoscope, and you can get started.

CLICK HERE FOR MORE INFORMATION ON THE HEINE CUBE SYSTEM
Newsletter
Please enter your email address to subscribe to our newsletters.